Community Involvement
2017 Aggies Go Bowling!
Employees of Citizens Bank wore all their Aggie gear to celebrate the NMSU Aggies going to the Arizona Bowl! Go Aggies!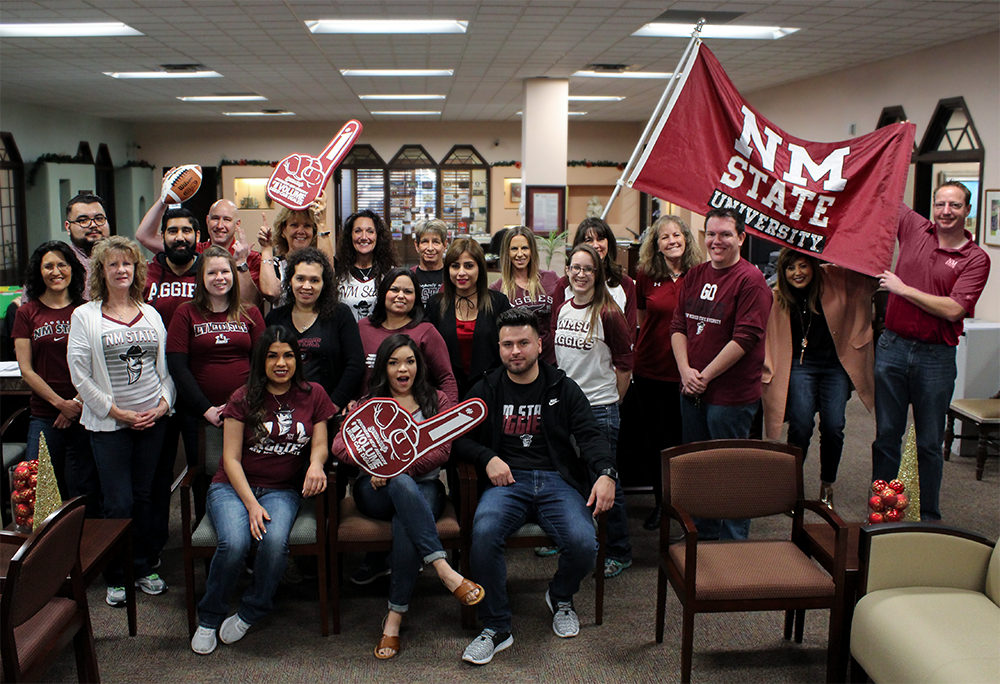 2017 La Casa Holiday Donation
Employees of Citizens Bank came together to play Secret Santa to benefit La Casa.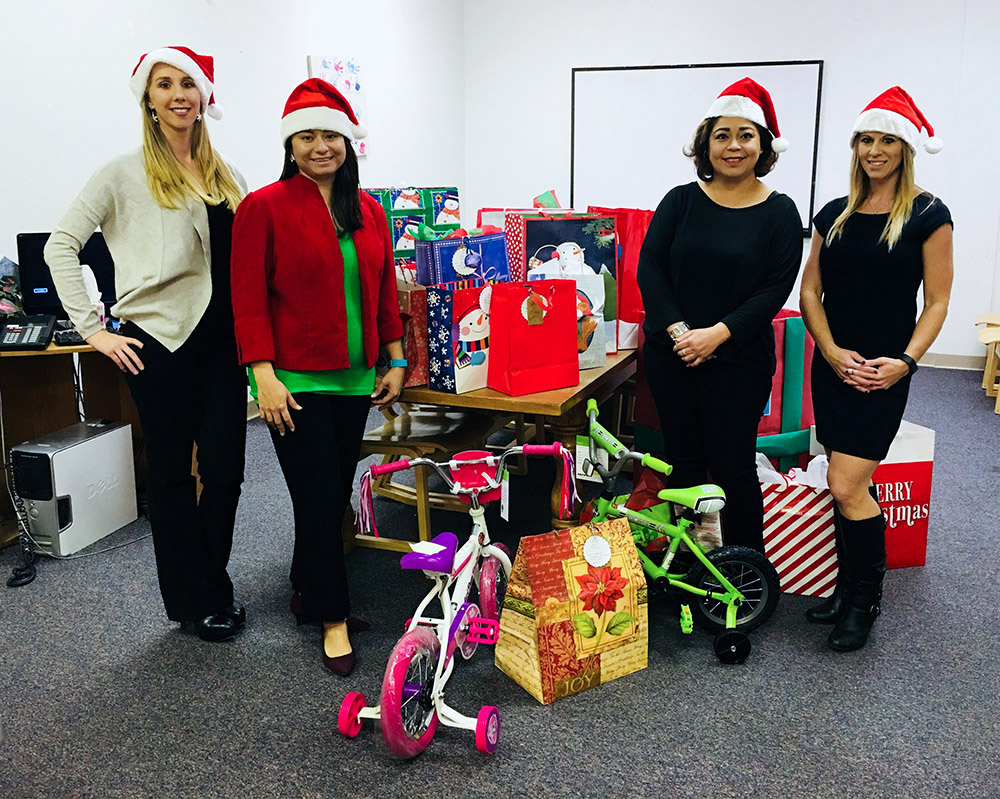 2016 Business of the Year

This February Citizens Bank received the Greater Las Cruces Chamber of Commerce award for Business of the Year. We would like to congratulate our Citizens Bank family for their hard work as volunteers in our community and involvement as community bankers. We wouldn't have the success that we do if wasn't for the communities involvement as well so for that we would like to thank the Las Cruces and Dona Ana commuinity. Pictured above from left to right are members of our Executive Management team: Jed Fanning EVP, Ruth Christopher EVP & CFO, George Ruth President & CEO, and Tim Hargorove EVP.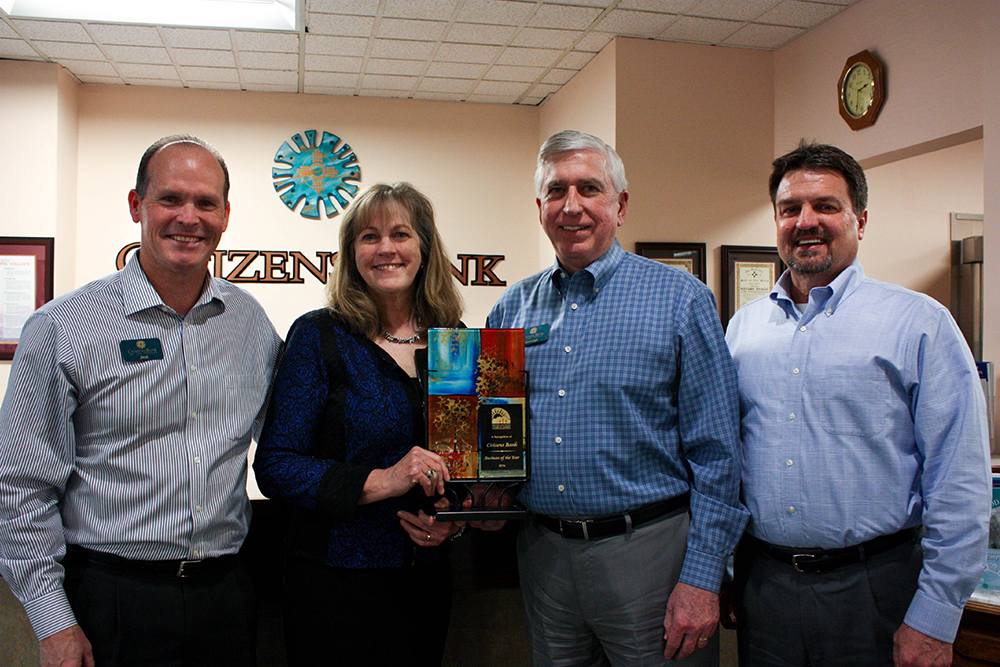 New Digital signs for MacArthur & Desert Hills Elementary

Citizens Bank recently donated brand new digital signs to MacArthur & Desert Hills Elementary. Students and staff marked the occasion with a ribbon cutting ceremony where members of the bank's Marketing Committee were presented with a custom made thank you poster. Pictured above are the students & staff along with George Ruth President, Jessie Sanchez VP, Tres Libby SVP, Jed Fanning EVP, Mikko Noopila VP, and Rhena Phillips AVP.