Online And Mobile Banking
Use our Online Banking service to view and track your accounts anytime, anywhere. Our online banking site never closes; it is available 24/7, and only a click away. You can also save time when you use
Bill Pay
. It's fast, easy and secure. Access your account(s) by clicking on the "Login" button at the top right side of the screen.
What do I need?
Make sure you know your log-in credentials. Face ID and Touch ID won't work the first time you access the site.
Ensure you have a compatible browser downloaded on your computer. Our new online banking platform is supported by most browsers: Google Chrome, Microsoft Edge, Firefox, or Safari. It is NOT supported by Microsoft Explorer.
Please be sure we have your latest email address for communications.
Please note that you will be asked to set up Two-Factor Authentication, to help safeguard your account. Once this information is entered, you'll choose to receive a one-time verification code by either

Text Message to the mobile number entered
Automatic phone call to the phone number entered, or
Authy or other authenticator app.

Download Our Mobile Banking App
The convenience and self-sufficiency of online banking is also available on your smart phone or other mobile device. Plus, you can use any mobile device - regardless of make, model, or service provider - that is web-enabled and has a wireless data connection.
In your device's app store, search "Citizens Bank LC Mobile".
App Icon:


Online/Mobile Banking- Features And Functionality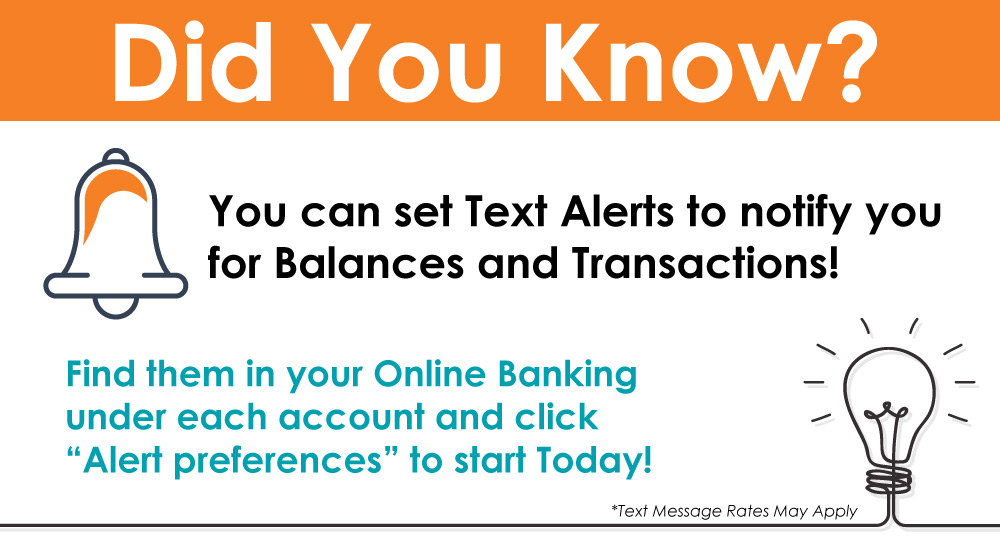 Card Management

Choose how, when, and where your card is used including setting travel notifications

Spending Limits

Set spending limits for your card

Add Photos

Keep track of receipts by adding photos to your transactions

Pay Bills & People

Pay bills and your friends right from your online banking

Mobile Deposit

Deposit a check without a trip to the bank

Transfers

Transfer to and from your Citizens Bank accounts and other institutions

Account Information

View balances, activity, check images and search transactions

Set Up Alerts

Get balance and transaction notifications for each account

View Documents

View and download electronic statements and notices
Frequently Asked Questions
How will I log in?
You will log in with your existing username and password if you have one or you will be prompted to make new ones
You will also be asked to provide a phone number in order to set up Two-Factor Authentication to help safeguard your account.
What if I can't remember my log in credentials?
For security reasons, the "forgot password" function will not work for your initial log on to the platform. If you have forgotten your username and/or password, please contact us at 575-647-4100 to have it reset.
What is Two-Factor Authentication?
Two-Factor Authentication (2FA) is a security feature that helps safeguard your account information when users provide two distinct form of identification. To implement 2FA, you will need to enroll a phone number (mobile or landline). Once this information is entered, you'll choose one of three options to receive a one-time verification code:
1. Text message to the mobile phone entered,
2. Automated phone call to phone number entered, or
3. Authenticator App (download the
Authy
app here).
** If you are banking from outside the USA, you will be required to download Authy or another 3rd party authentication app in order to receive a text verification code.
Do I have to utilize Two-Factor Authentication each time I log on?
After entering the verification code, if you are logging in from a secure computer, you have the option to select "Don't ask for code again on this computer." This allows you to avoid having to enter a verification code during each login. This option should never be selected on a shared or public computer.
What browsers are supported with our platform?
We recommend downloading the current version of Google Chrome, Microsoft Edge, Firefox, or Safari*.
Microsoft Internet Explorer is not a supported browser and you may be denied access to the platform.
To download the latest browsers, click the links below:
Why can't I see my accounts listed on my online banking dashboard?
If do you not automatically see your accounts upon login, please refresh the page or log out and log back in. If you do not still see your accounts listed on the dashboard, please call 575-647-4100 for further assistance.
Why am I getting an error that says, "Incorrect phone number"?
This error is present during the enrollment process and means the phone number you entered does not match the phone number we have on file. If you have an alternative phone number, you can try again. If you would like to update your phone number in our system or need other assistance, please contact us at 575-647-4100.
Do you use Quicken or QuickBooks to manage your accounts?
Intuit, Quicken and QuickBooks are registered trademarks of Intuit, Inc.
*****The Digital Experience Upgrade on August 23, 2022 may have interrupted QuickBooks' communication. Please see below for common errors and their solutions:
Fix Bank Error 101
Fix Bank Error 102 and 105
Fix Bank Error 103
Fix Bank Error 106
Fix Bank Error 108
Fix Bank Error 185
Fix Bank Error 324
Quicken Log Files
OFXLOG

CONNLOG

Details of missing items (date, amount, payee, screenshots)

QuickBooks Log Files

QBOFX32

CONNLOG
Details of missing items (date, amount, payee, screenshots)
Disconnect or delete an account connected to online banking
Connect bank and credit card accounts to QuickBooks Online