About Us
Community Banks are vital to the success and growth of the communities that they serve.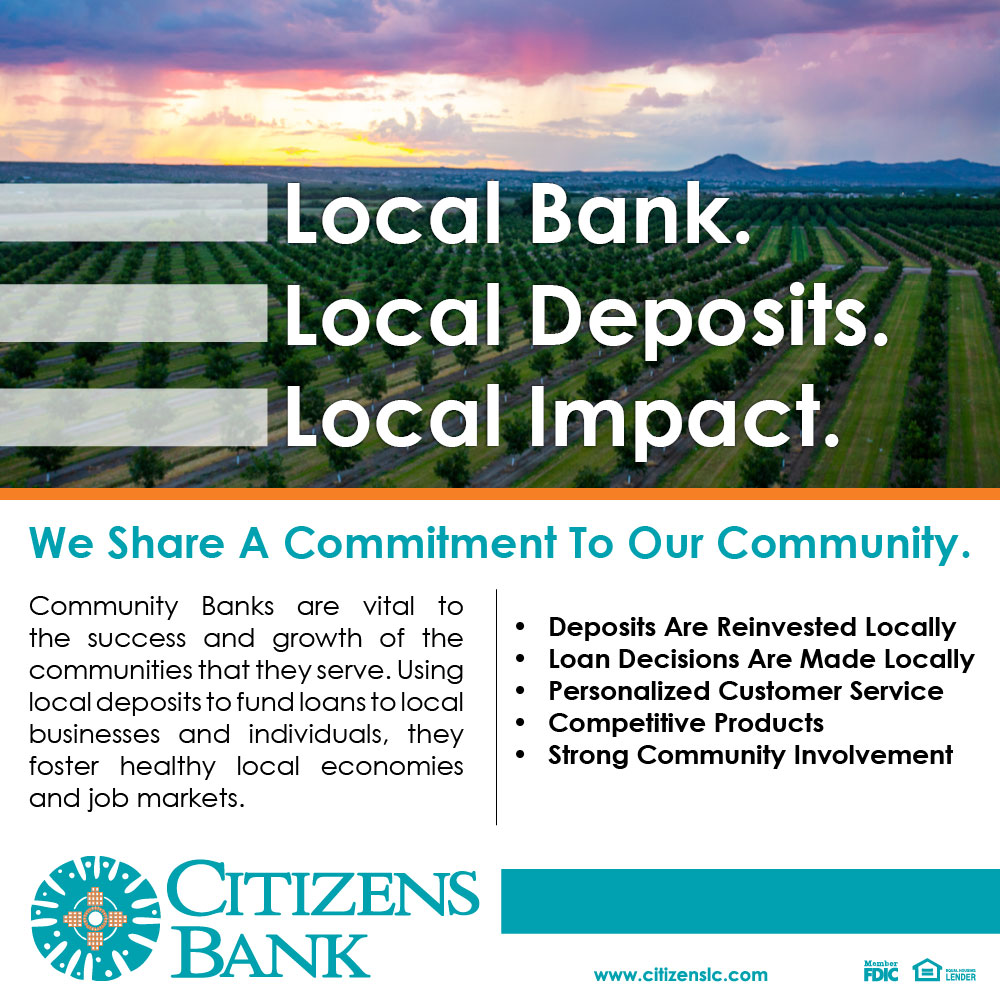 Watch a short video featuring Citizens Bank and what it means to be a Community Bank.


Community Banks are vital to the success and growth of the communities that they serve. Using local deposits to fund loans to local businesses and individuals, they foster healthy local economies and job markets. This commitment to their communities extends to supporting local non-profits, community organizations, and other charitable organizations. Staff of community banks often donate their time serving on the boards of these organizations, bringing their experience and knowledge to the table or simply lending a helping hand at volunteer events. This dedication to and involvement in building their communities, results in a high relationship-banking standard that allows customers to benefit from excellent customer service, create mutually beneficial relationships and create individualized solutions to their needs. Community Banks with their local leadership also provide the benefit of adaptability. Challenges affecting their communities such as those seen with COVID-19, can be addressed rapidly and customized to fit the communities' exact needs instead of a "one-size-fits-all" large-scale approach. This smaller scale attentiveness does not result in smaller scale products though. Community banks offer the same variety of loans and services as larger institutions, often at a lower price, with more responsiveness since decisions are made locally. Citizens Bank is proud to be a Community Bank! 
Citizens Bank has been locally owned and operated since 1970. With over 50 years of service, the bank has never sold. Its rich history is found in local leaders, local businesses, and local individuals. Education about Community Banking and its impact to consumers and local businesses is critically important to Citizens Bank. We encourage everyone in our communities to #BankLocal!
In the spring of 2021, Citizens Bank partnered with Viewpoint to produce the above short videos highlighting the value of community banking.
My Community. My Bank.
Serving Las Cruces and surrounding communities since 1970.

Citizens Bank opened its doors in the historic Amador Hotel and adopted the "El Cortijo" as its symbol representing a marketplace. This symbol depicts the sun radiating to neighboring communities surrounding the central area of trade. The Bank's founders chose the symbol because they viewed the responsibility of the bank as being the heart of the community, providing needed financial service to communities it served. Today, the Bank remains a strong locally-owned company, and has been recognized as one of the top 25 banks in the nation for its size. Over the years, Citizens Bank has expanded its locations to 8 full service branches, 6 in Las Cruces, 1 in Truth or Consequences, and 1 in El Paso, TX. With a strong Board of Directors and a team of 125 employees, the Bank has been able to remain successful by focusing on their professionalism, high customer service standards, and the goal of preserving mutually beneficial customer relationships.
Business View Magazine
Citizens Bank is excited to announce that we were recently featured in the Business View Magazine! The feature article highlights what sets Citizens Bank apart from our competition - local banking, community leadership, and a strong focus on customer relationships. These and other key points are simply the beginning of what makes Citizens Bank a national leader in Community Banking. For over 50 years we've strived "To provide and deliver the best financial services the first time, every time." We're proud to be YOUR Community Bank since 1970!