Mobile Deposit
Deposit Checks Anywhere with the Camera on your Phone or Device
It's the ultimate in convenience, saving you time and reducing trips to your branch. 
Step 1: Select "Deposit" on the Main Screen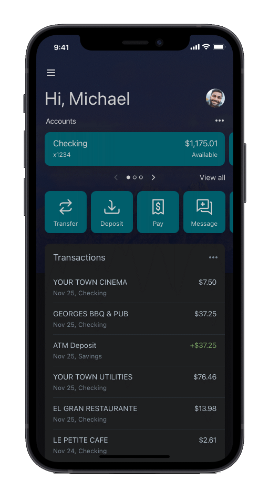 Step 2: Enter the check amount and select account for deposit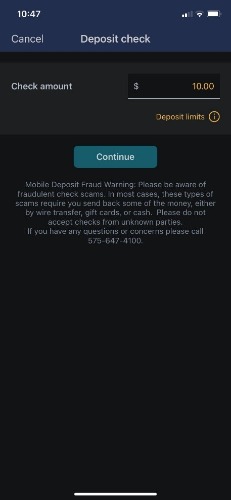 Step 3: Take a picture of the Front of the check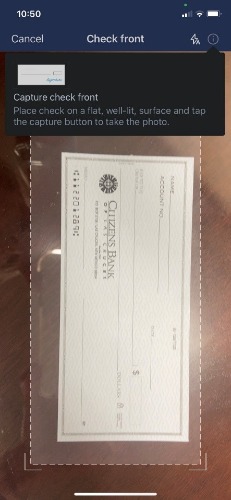 Step 4: Take a picture of the Back of the check
**Please be sure to endorse checks "For Mobile Deposit Only" to ensure timely processing.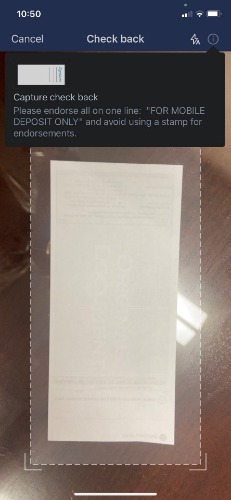 Then simply Submit the deposit!
Your mobile carrier's text messaging and web access charges may apply. 
 
App Store, iPhone & iPad are trademarks of Apple, Inc.
Android & Google Play are trademarks of Google, Inc.